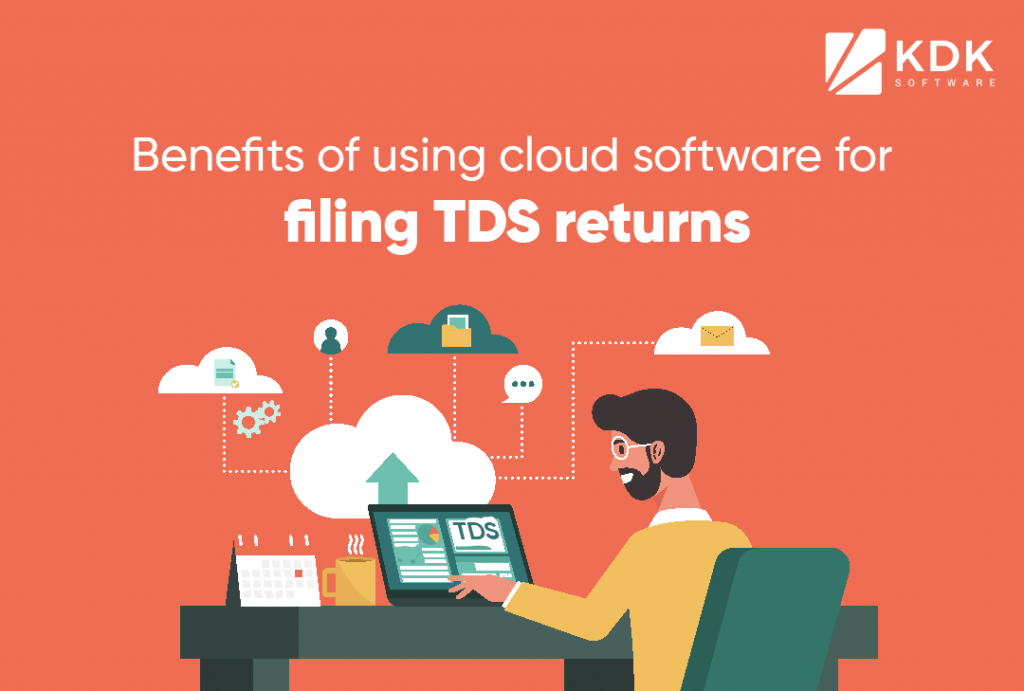 The onslaught of the pandemic known as COVID-19 has touched and affected everything. It forced us to maintain a physical distance between each other, making it a requirement for us to find ingenious ways to work around the problem.
Tax compliance and accounting, traditionally considered paper intensive projects, are a few of the functions that can be performed remotely, provided that the company has right software in order to facilitate it. Business Continuity and Tax Compliance are a few promises that cloud-based software fulfils.
Transitioning the business to a cloud-based platform would streamline the process of filing TDS which, for a CA, ensures filing of client's data without the need of data in a physical state.
CAs are subject to the laws of countries that they're operating in. Considering the material that they're dealing with and the sensitive nature around it, there are a bunch of challenges faced by businesses and CAs who still use a traditional mode of filing returns. Let's take a look at a few of them –
●       CAs can only proceed to file in the returns after the client finishes the handover of data in a physical manner, which can be an extremely menial task which is also prone to errors.
●       Issues to Download and Update JAVA file or to download CSI file to validate FVU
●       Preparing TDS Correction Return
●       Getting Unconsumed Challan in one click.
●       Failing to adopt and maintain new mediums like computers with appropriate softwares to facilitate the filing of returns.
●       Availability of a physical work space, a steady internet connection and the cost of rent are also a few major constraints in a traditional system.
●       Zero flexibility towards working remotely.
●       Manual checks are a must as there are no compliance checking tools that abled into the software, which requires a large chunk of time
A direct answer to the above mentioned problems is a cloud-based software. A cloud based software can help a company truly modernize in the following ways –
●       Remote access to data and filing of returns, anytime anywhere, is the biggest advantage of cloud-based software. All you need is a computer and a decent enough internet connection and you're good to go
●       Storage of data is no longer a problem as everything is stored on the, data can be accessed without the need of cumbersome hard disks and drives
●       The nature of data that a CA deals with is sensitive in nature and safety & privacy is one of the key features of a cloud-based platform
●       The advantage of having everything in a single place, from filing to reporting at a button's click, makes TDS filing easy for an organization
KDK's Express TDS Software allows you to be COVID-19 safe as you don't have to go to a TIN center to file in your return. With it, all you need is an internet connection to access client's information anywhere-anytime off the multiple cloud servers; a unique method of providing a secure place for data storage with the convenience that is associated with cloud storage.