August 27, 2019
Option for Printing Bulk Computation from TDS software
Table of contents
 New enhanced feature for printing Bulk Computation from TDS software has been provided.
Single Computation Print selecting one employee at a time was a part of TDS software. 
Now this has been enhanced and multiple computation selecting n- number of employees at one click is possible using the TDS Software.
Bulk Computation in TDS software
Follow the below steps to generate the Bulk Computation from TDS software.
Step 1: Go into Reports → Form 16 ( form 24 )
Step 2: Click on Computation Bulk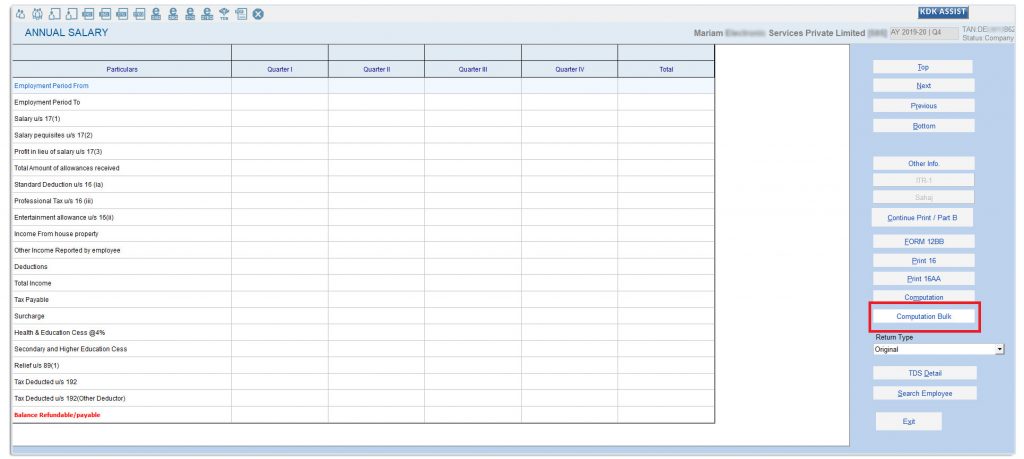 Step 3: Once clicked on "Computation Bulk", the entire list would appear on the screen. 
Selection of the employee one by one as required OR Select ALL option would help to generate the computation in PDF format.
Note: All the selected client's PDF will get generated separately.
If you required to save the separate PDFs then click on the Button "Save Separate PDFs" and
all the PDFs will get saved on default location at: C:\KDK DATA\Zen TDS\AY\client code\bulkcomputation